Made for developers, by developers.
Build and grow your career in the 21st Century
We are building the professional platform of the future to change the tech talent sector.
Take me to the portal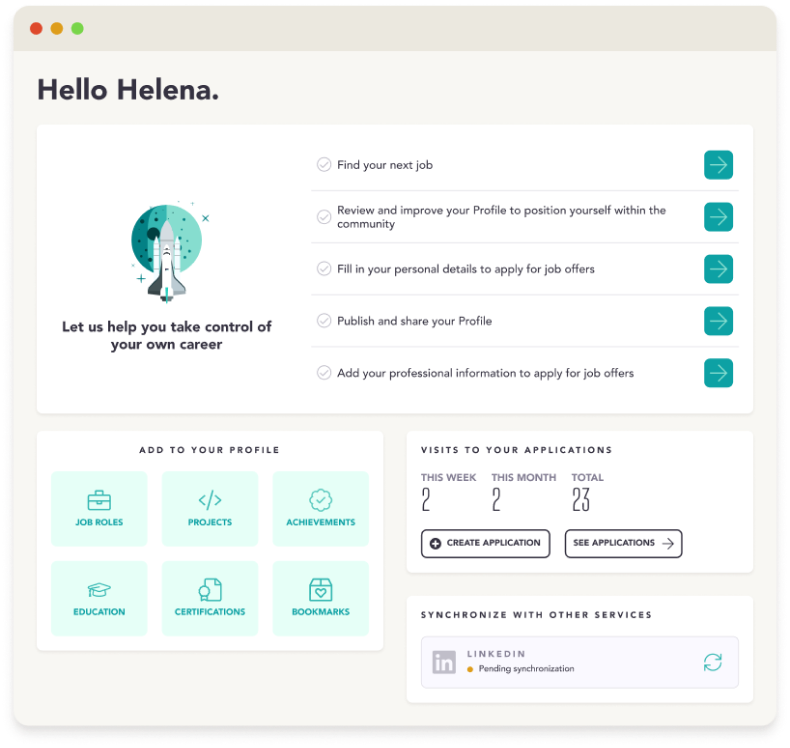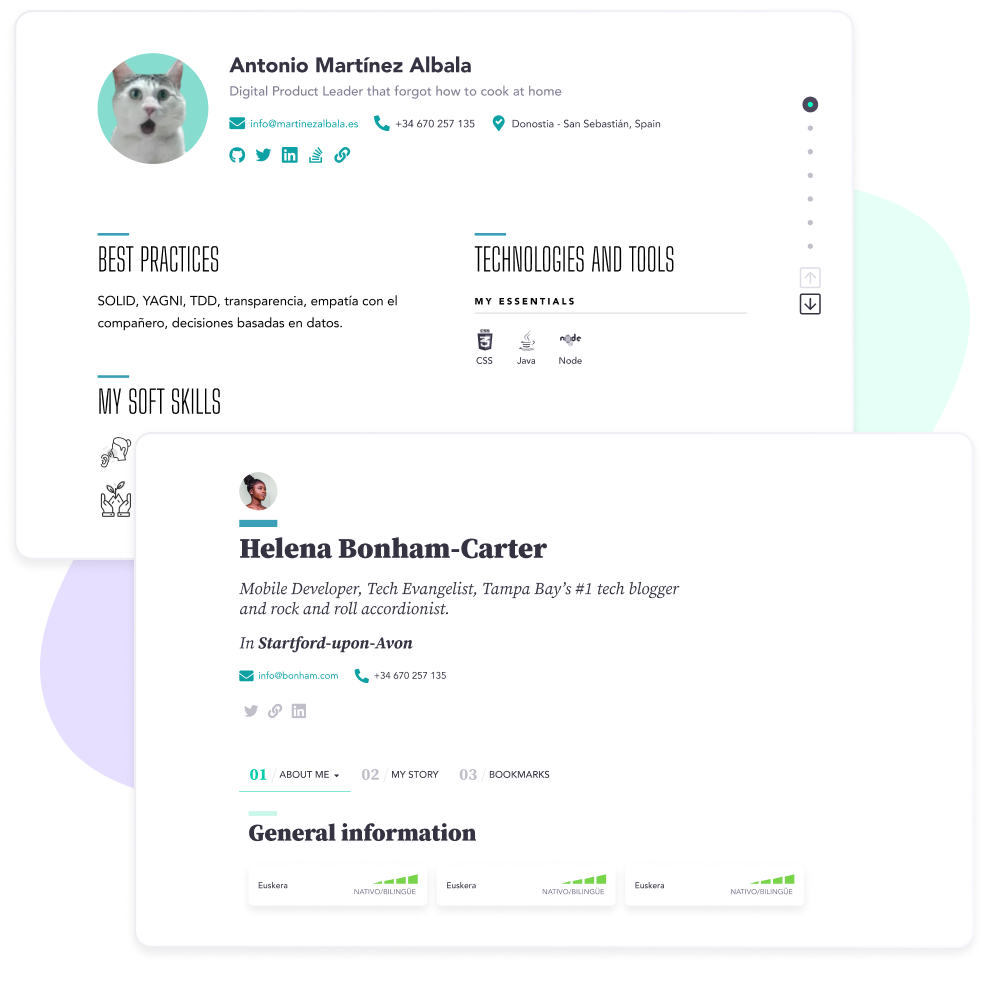 Create a Professional profile that stands out
Import your information from LinkedIn in one click!
Create your own profile and go beyond your professional experience, with space for your ambitions, interests, side-projects and more.
Decide whether you want to make it public and shareable with the world or keep it hidden.
Decide which version fits you the most: the Default layout or the Classic one... Many more to come soon, watch this space!
I want to create my profile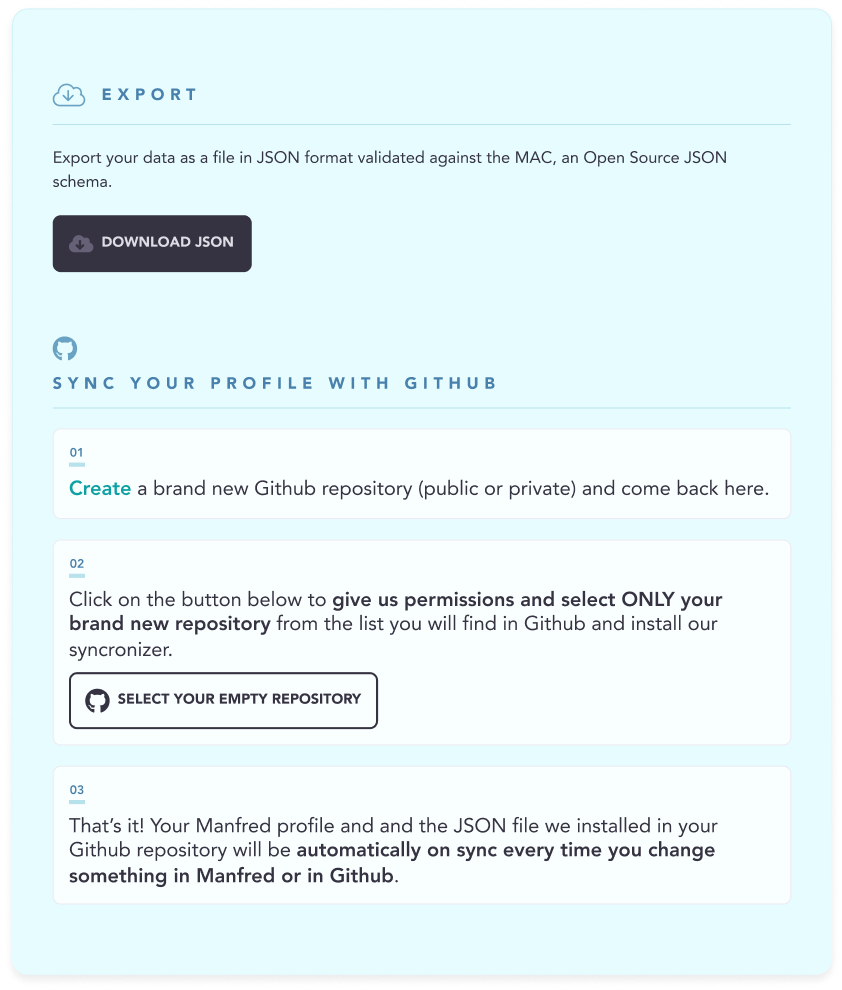 Keep your data synchronized and keep full control over it at all times
Establish a two-way synchronization between your profile and your own Github repo. Your information will always be kept up-to-date and you'll never lose it!
Your data is yours. This means you can consult, download, modify, delete and restrict access to them at anytime.
Your profile follows the MAC format, an open source JSON schema for sharing your information.
Tell me more
Finally, honest and fair Job Offers
We craft bespoke job offers based on our Manifesto, which is what makes Manfred unique.
Radical transparency
Our job offers always include all the information related to the open position: company name, salary, conditions, areas of responsibility and more.
People and needs
We build long-term relationships, matching your own goals andaspirations with the right position and project.
Made by developers, for developers
Our scouting team is generally made up of professionals with a tech background who speak your language.
Show me those job offers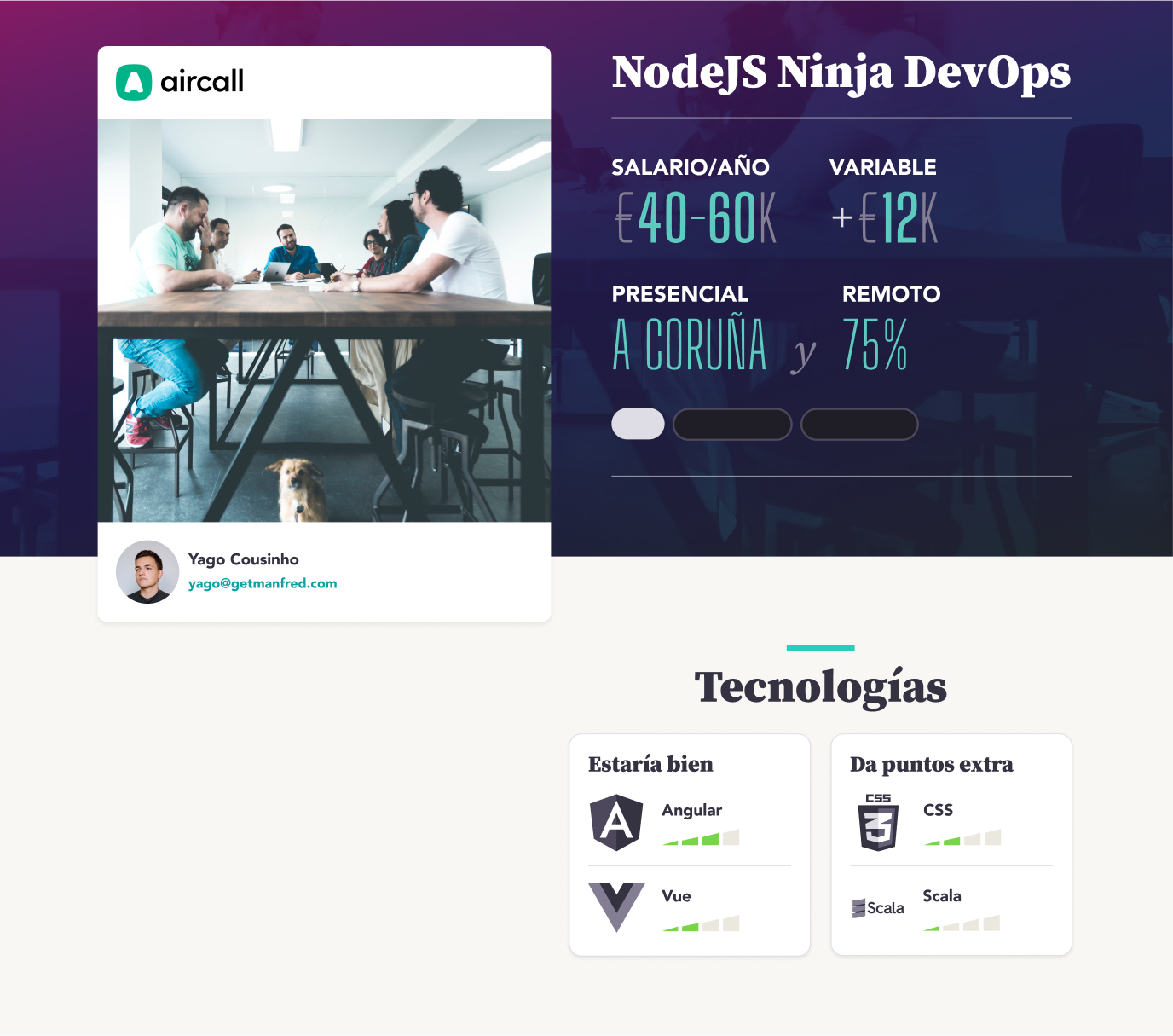 Manfred on Telegram
Manfred Daily
Manfred Daily is a Telegram Channel with over 15.000 subscribers, who receive 6 fresh job offers every day, which all publicly include the salary package.
Join the community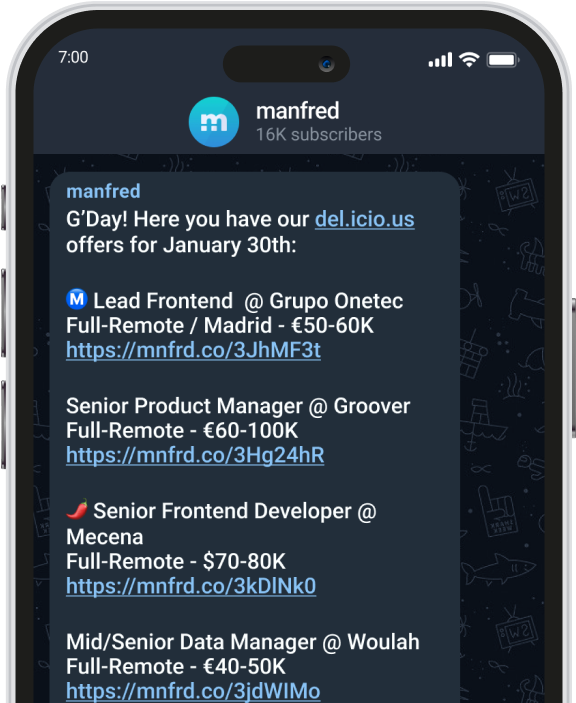 A Job Applications Tracker to stop being in the dark
Tired of sending your job applications into what seems like a black hole?
For each application you send, you will be able to know whether it has been opened or not, where has it been opened and how many times.

All your data will be updated in real time. No more hours wasted and opportunities lost updating your latest professional experience. Goodbye Stone Age PDFs!

Customize and apply your own terms and conditions for each application you send.

Choose who you send your job application to using a unique link. You can revoke access at any time.

Tweak each new Job Application by deciding which bits of information to include (or not). You can also select the type of profile view and the data you want to share for each new application.

A heat map will let you know how much time each section of your profile has been viewed and, therefore, which parts recruiters are most interested in.
Create your job application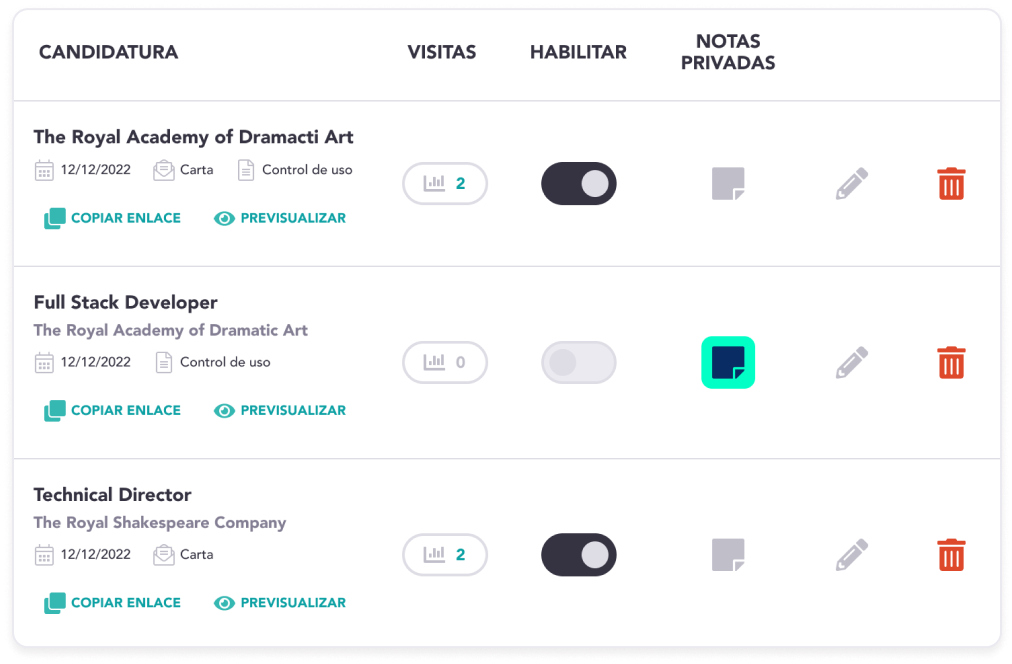 Professional Advice
We are engaged with our community. If you need professional advice, you will be able to access it for free!
I want some advice!
A Salary Compass made just for you
Check your personal metrics and your own position in the marketplace so that you can wisely grow your career. Based on real data, instead of opinions.
Take me to the Compass
Join Manfred
If what you are reading is inspiring you, imagine what we could do with your career.
Sign in