Working at Manfred
Our mission is to help people find a job that makes them happy. And if we have to reach the ends of the universe to achieve this, then that's where you´ll find us! Of course, it isn't something that we can do alone. We need you to achieve this mission.
Will you fly with us?
About us
We are a team of mavericks who want to make things better. That's why our processes and culture evolve as we grow.
A team that cooperates, that builds things together guided by a common mission: to change people's lives.
If you want to get to know our Fredders better you can do it here.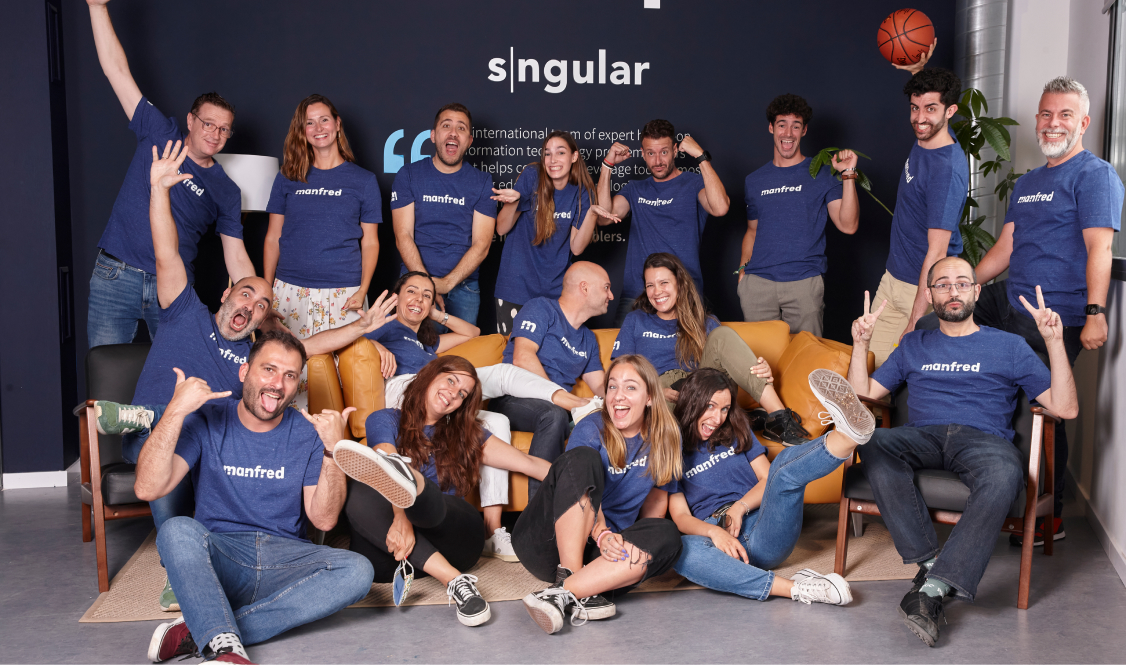 Why work at Manfred?
At Manfred we want to turn traditional recruiting on its head and design a model oriented towards the long term and the creation of relationships, based on transparency and trust.
We take care of our team because there is no better strategy than leading by example and making our workplace a human project that reaches more and more people.
We work with freedom and autonomy, in an environment where mistakes don't have to be deal-breakers. We are always in compliance with our Ethical Commitment.
To provide more value to more and more Manfredites and companies, we are committed to building our own technological product that will allow us to scale our mission to find a job for people which will make them happy.
Nailted recognises our culture with the Company Culture Advocate badge
We use Nailted to anonymously measure team satisfaction and areas for improvement.
Thanks to feedback from the teams themselves, Nailted awards this recognition to the companies where people come first. Where they really do. If you want to know more about this badge of honour, check it out here straight from the horse´s mouth.
Benefits
Flexible schedule
We work in a target-oriented way, with total freedom to reconcile.
25 days of vacation
The 22 basic ones + your birthday, Christmas Eve and New Year's Eve.
Flexible location
You can work at home, in any Sngular office... or wherever you want!
Computer equipment required
You can choose Linux, MacOS or Güindous, and we will provide you with a monitor, mouse...all the basics.
Training
We support your growth with internal workshops, helping you pay for your language classes...
Speaker programme
We encourage and facilitate you to participate as a speaker in Community events.
Flexible remuneration
You can receive part of your salary in the form of meal vouchers, childcare or health insurance etc.
Teambuilding
Dynamic exercises and events to get to know each other better and strengthen cooperation in the team.
We take care of you
You will have thoughtful onboarding, recurring 1-on-1s, welcome pack, details etc.