Your Job Applications

reinvented
Tired of sending your job applications into a dark black hole?
We have radically changed the way you can manage your job applications in recruitment processes. Are you really still sending your CV in a PDF format in the 21st century? Thanks to Manfred, you will now know the interest your Job Application generated. See when and where your Job Application was viewed, keeping total control over what bits of your data can be accessed and used at all times. And this is just the beginning folks...
Create a new Job Application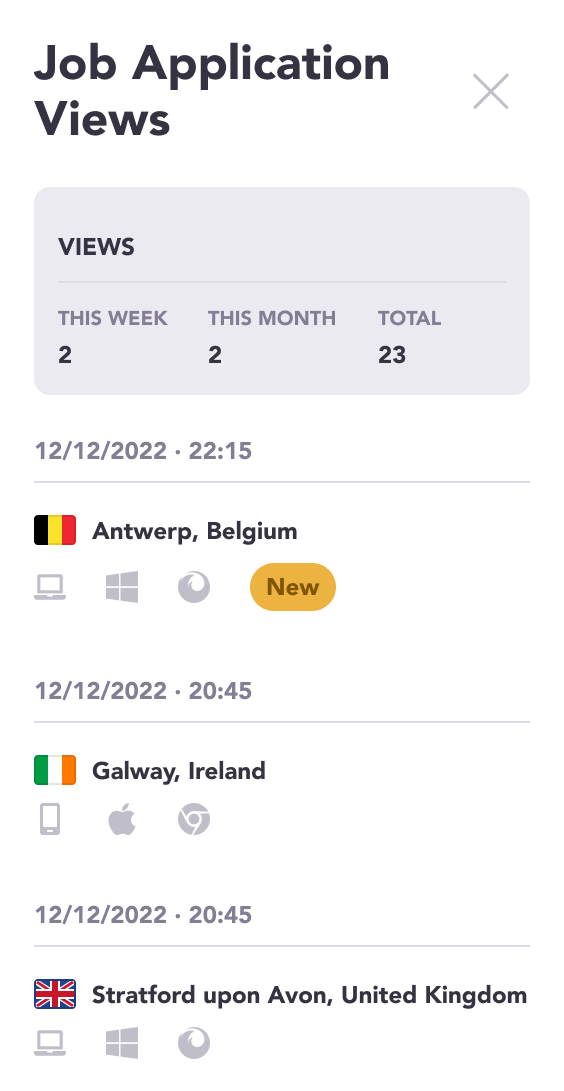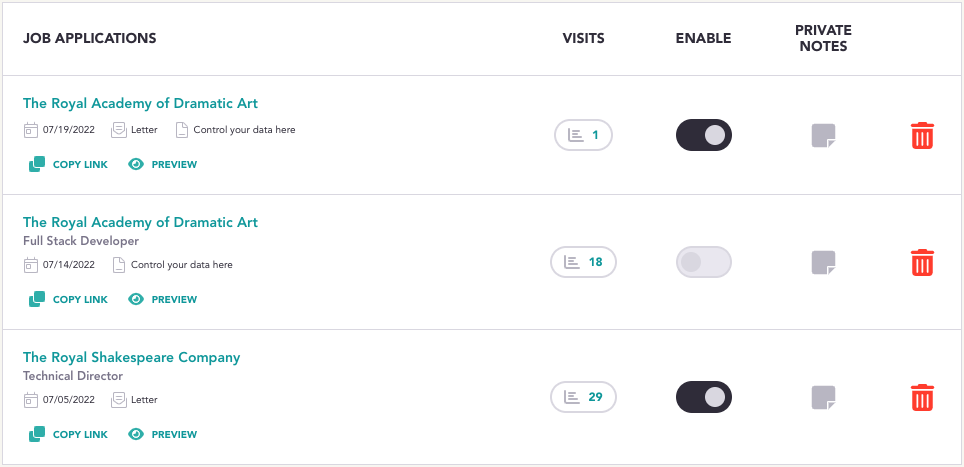 Your professional experience always kept up-to-date
All your data will be updated in real time. No more hours wasted and opportunities lost updating your latest professional experience. Goodbye Stone Age PDFs!
Different versions of your profile

Coming soon
Tweak each new Job Application by deciding which bits of information to include (or not). You can also select the type of profile view and the data you want to share for each new application.
Get back control of your data
Choose who you send your job application to using a unique link. You can revoke access at any time.
Discover your strengths

Coming soon
A heat map will let you know how much time each section of your profile has been viewed for and, therefore, which parts recruiters are most interested in.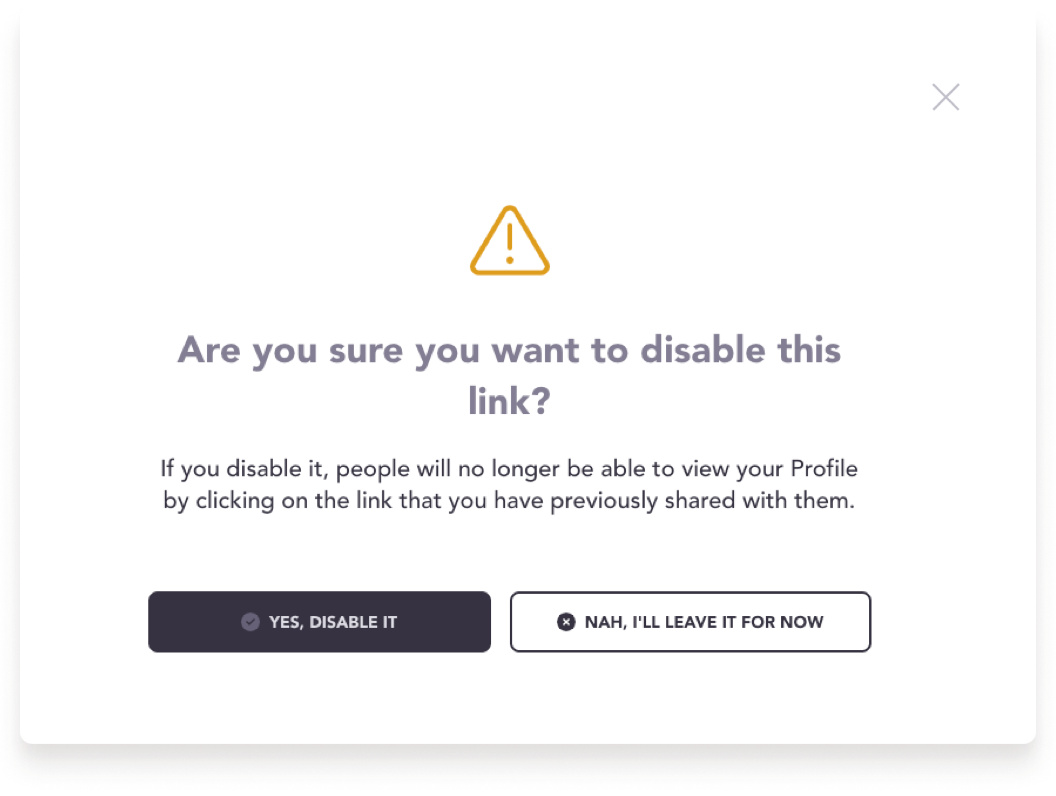 Switch to 21st Century Job Applications
Start by creating your profile
What the FAQ?
We would love to tell you that this is included in this feature, but it's not quite yet. It's coming soon. Very soon. For now, you'll just have to write to your trusted Scout who will get back to you in a jiffy on any job you applied to through Manfred. For all the other companies you apply to, we will tell you who has opened your Job Application, when and how many times.

Negative! Your profile is your hidden (or public if you so choose) Manfred profile. And the Job Applications sections will show any external job applications outside of Manfred, allowing you to track your progression in the different recruitment processes you may have decided to apply to.
And if you have any further questions whatsoever, write to us at support@getmanfred.com. Thank you!
If you are a company...
Always compliant
As it is mandatory to accept the candidate's Terms of Use and the data is not saved on your computer, your company will be complying with the GDPR regulations scrupulously. MEGAWIN!
Always up-to-date
You will always have access to their updated professional profile, without having to search for new positions or skills that have not been included.
Two-way feedback
You will be able to add comments to delve deeper into the sections you are most interested in or give feedback on the status of the candidates´ applications. You will be able to adds comments or ask for additional information - directly in the candidate's profile - on the sections that seem most relevant to you.
Coming soon