For techies, by techies
Build and grow your career for the 21st Century
Estamos construyendo la plataforma profesional del futuro para cambiar el sector del talento tecnológico.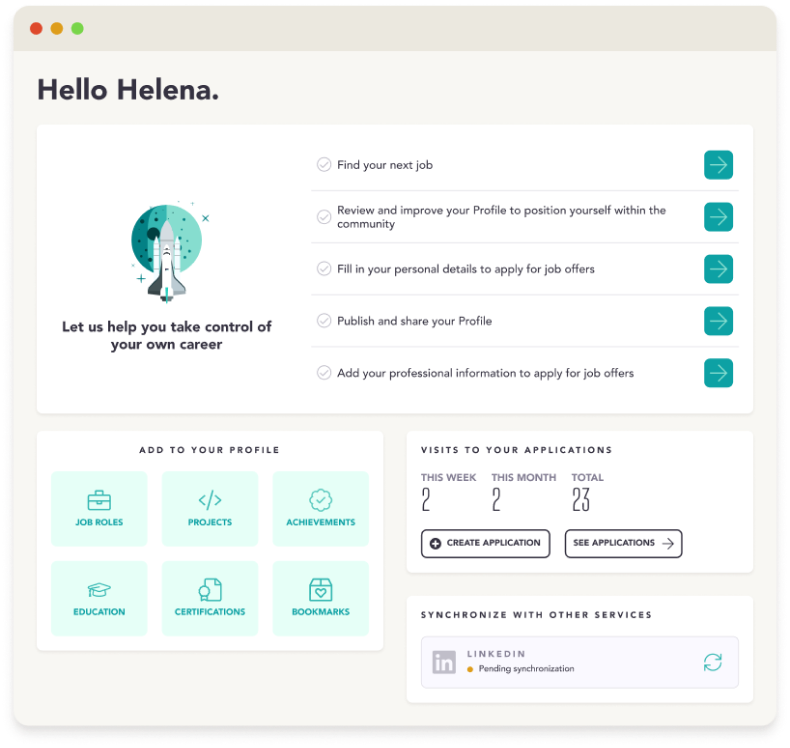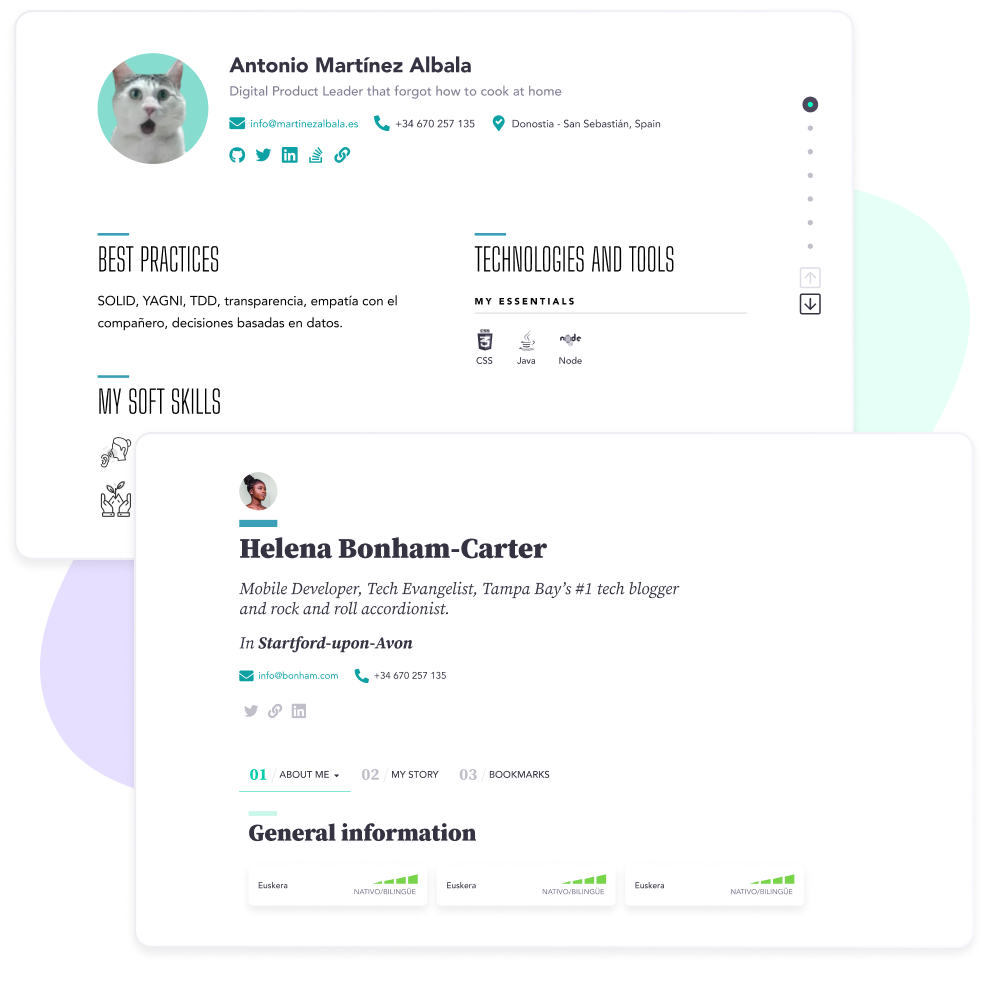 Create an outstanding Professional Profile
¡Importa tu información de LinkedIn en un click!
Create your own Profile, going beyond your experience and leaving space for your ambitions, interests, side-projects...
Decide whether you make it public and shareable with the world or keep it private.
Decide on which version fits you better: the Default view, the Classic one... There are many more to come soon!
I want to create my profile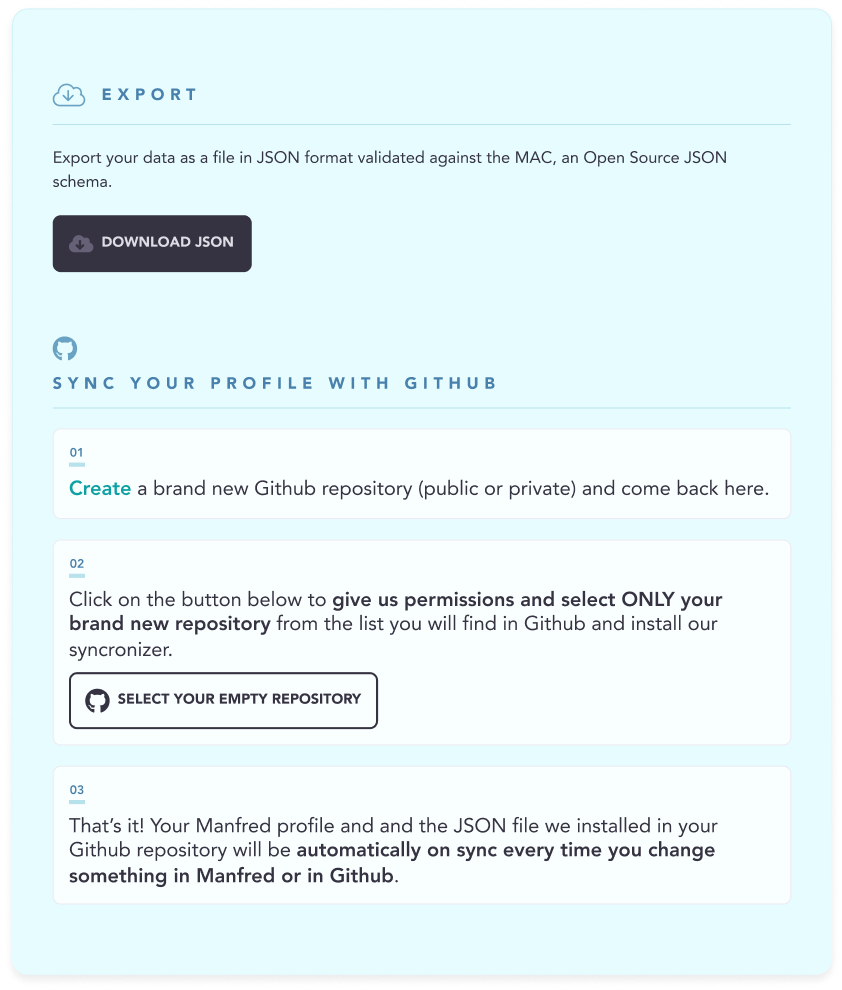 Keep data synchronized, keep it yours!
Establish a two-way synchronization between your Profile and your own Github repo. Your information will always be updated and you'll never lose it!
Your data is yours. This means you can consult, download, modify, delete and restrict access to it at anytime.
Your profile follows the MAC format, an open source JSON schema for sharing your information.
Tell me more
Finally, honest and fair Job Offers
We craft offers based on our Manifesto, which is what makes Manfred unique.
Transparencia radical
Nuestras ofertas siempre contienen toda la información relativa a la posición: empresa, salario, condiciones, responsabilidades...
Personas y necesidades
Construimos relaciones a largo plazo, buscando que tus intereses y perspectivas encajen con la posición y el proyecto.
Por developers, para developers
Nuestro equipo de scouting está formado, en su mayoría, por profesionales con background técnico que hablan tu lenguaje.
Show me those offers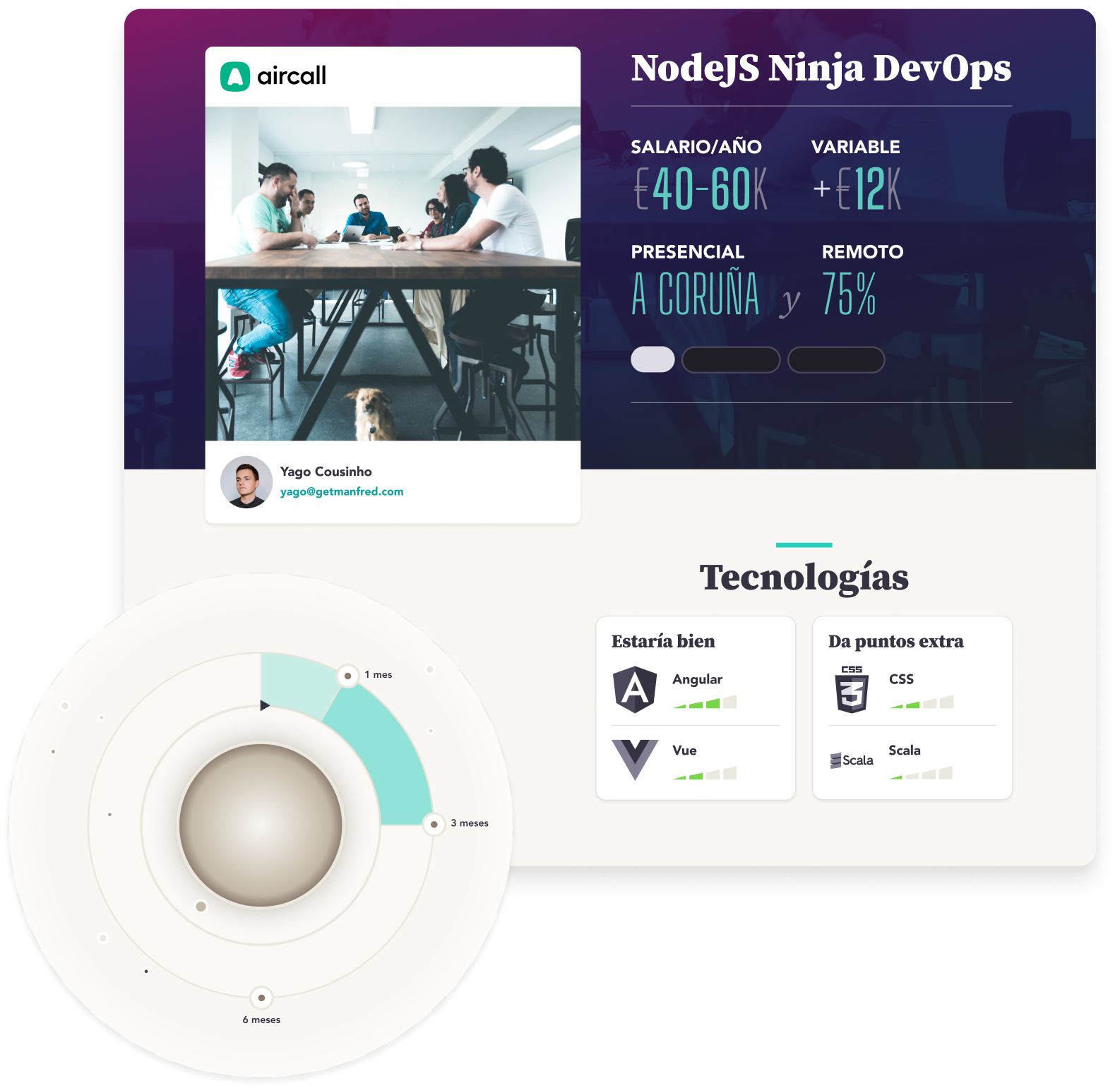 Cambia de proyecto con tu equipo
Ready-Made Teams
¿Tienes objetivos de contratación altos? ¿Por qué no contratar un equipo completo? Encontrar talento técnico es un deporte de riesgo hoy en día, que conlleva mucho tiempo y esfuerzo. ¿Te gustaría integrar en tu equipo a Frodo? ¿O a la Compañía del Anillo al completo?
A ver esos equipos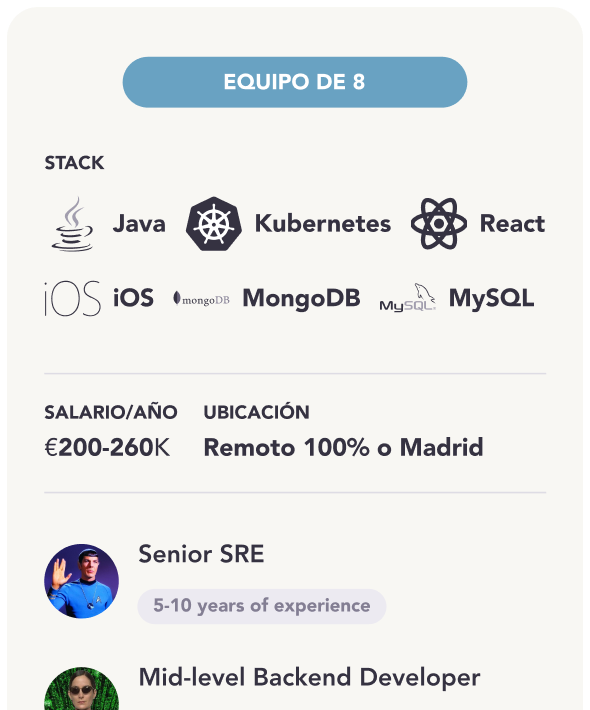 Applications Tracker to escape the darkness
Tired of sending your job applications into a black hole?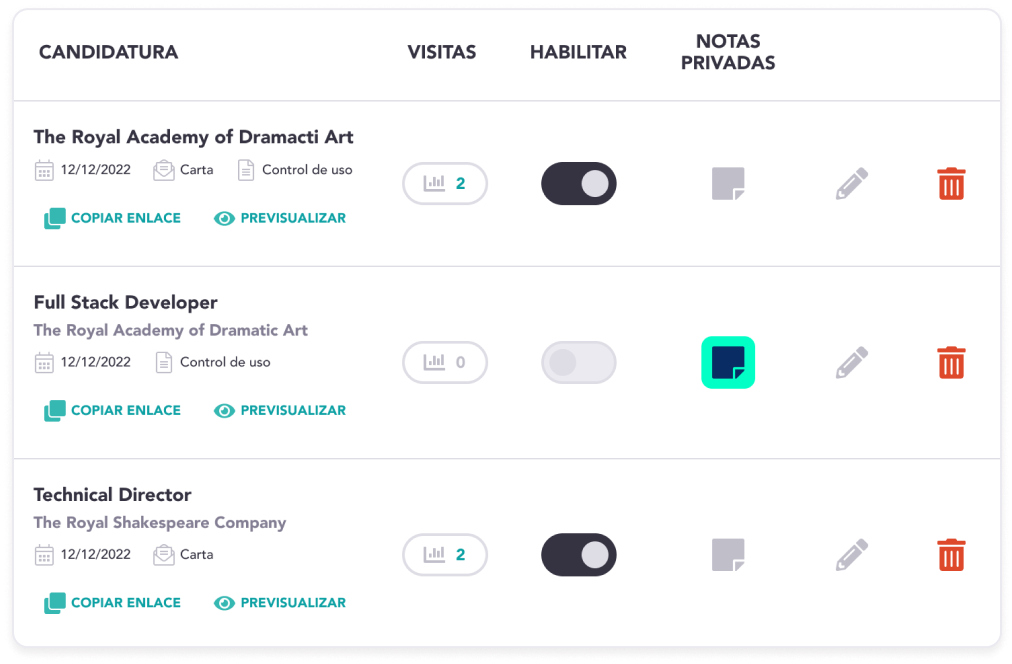 Orientación Profesional
Estamos comprometidos con nuestra comunidad. Si necesitas una sesión de orientación profesional, la tendrás 100% gratuita.
¡Quiero orientación!
A Salary Benchmark made for you
Check your own personal metrics and your relative postition so that you can wisely design how to grow your career. Based on data, instead of opinions.
Coming soon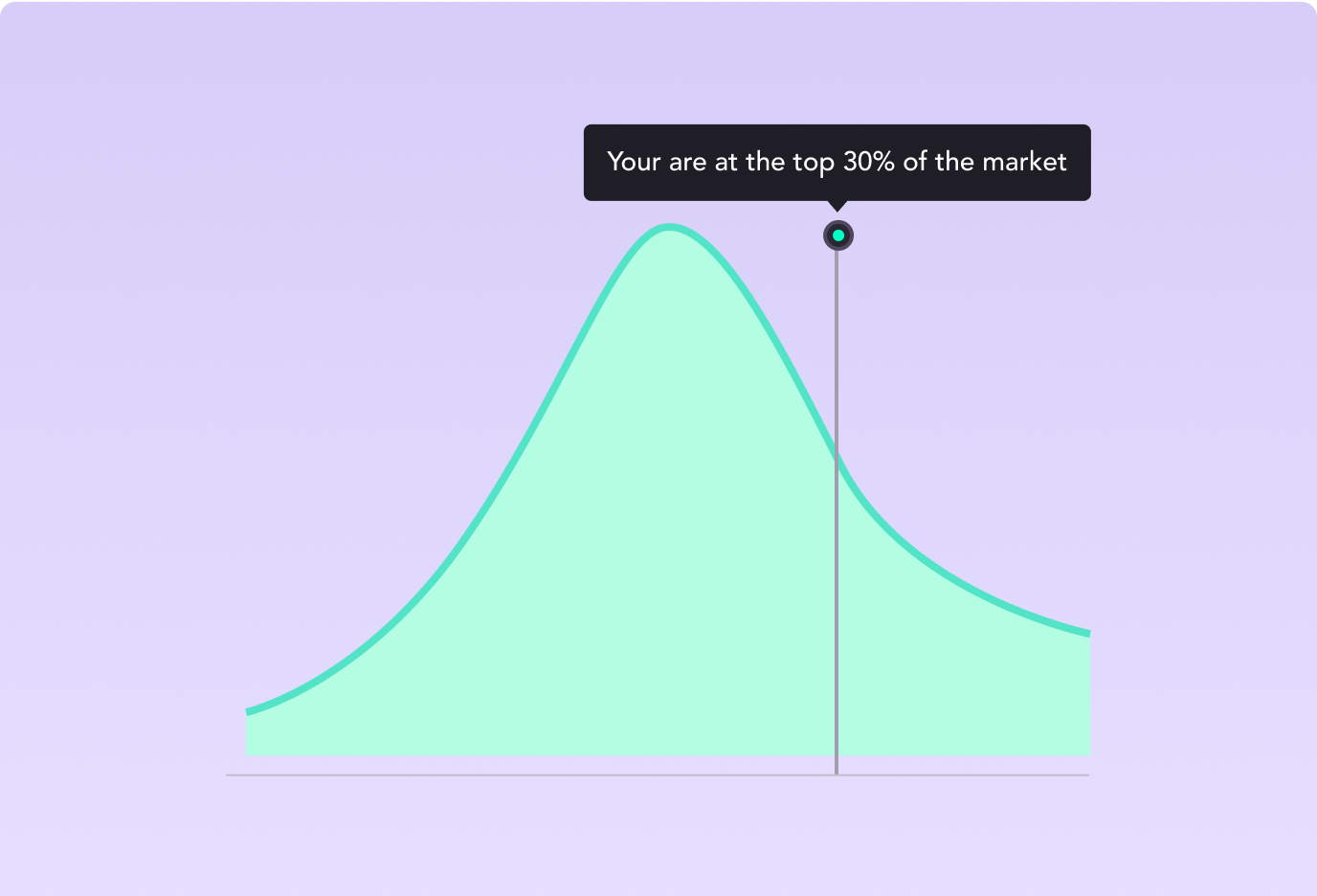 Join Manfred
If what you are reading is inspiring you, imagine what we could do with your career.
Sign in