Boost your career
We will present you with free career opportunities that fit not only who you are, but who you want to be.
We will not "place" you, we will accompany you.
We work with people, not with job offers. The latter come because we take care and pamper the former beyond the hiring process. All our decisions are aimed at improving your career in the long term rather than simply finding your next job. Our strategy is simple: treat you as we would like to have been treated.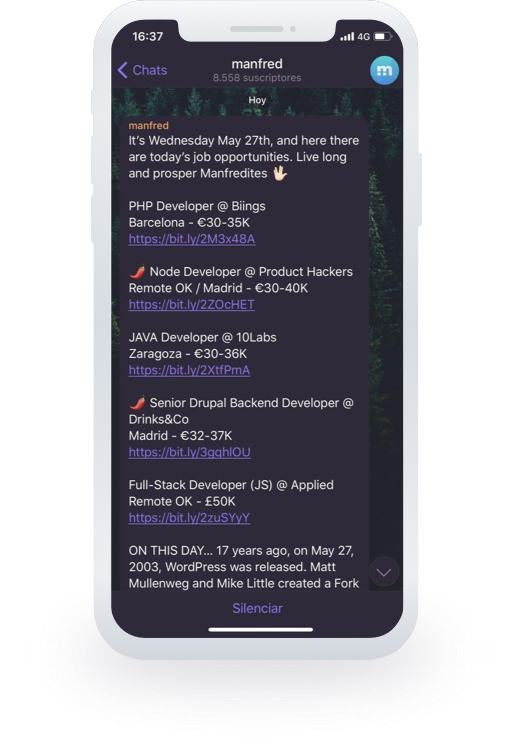 Manfred on Telegram
Receive interesting job offers even if you aren't (yet) looking for a job.
Manfred Daily is a Telegram channel where we publish 6 fresh job offers, including salary packages, every single day. Get 6 new career opportunities served daily to your phone, and keep up to date with the latest market info at the touch of a button.
Get back control over your data (and your career)
Asgard is the technological platform we are building so that Manfredites can manage their professional career, building and updating their resume online to, if they wish, applying to any job offer in the world without losing ownership of their data and control of who and when can access it.