Oferta sólo disponible en Inglés
Oferta cerrada el 21/11/2022
Software Engineer
Do you know that HR and operational managers spend 25% of their time managing last minute replacements within their time? In Andjaro, they have built a solution that enables companies to instantaneously find the most cost-effective solution for their urgent staffing needs, promoting full time permanent contract and reducing the use of temporary contracts 🔝.
Don't waste your time and join them as their new Software Engineer! ⌛
ANDJARO is a fast-paced HR-Tech scale up based on the vision that technology can be used to optimize workforce and save costs while having a positive social impact.
Their solution allows big organizations (Sodexo, Castorama, Starbucks, Engie, MRS, Crédit Agricole…) to quickly meet their short-term recruitment needs, while preserving their social model and retaining their employees.
Founded in 2015, Andjaro revolutionizes the HR/Tech market. Thanks to their SaaS software, they facilitate nearly 250.000 staff transfers each year and this has already generated €20M in savings for their clients' temporary and fixed-term recruitment budgets. Between 2020 and 2021, the number of requirements created on their platform increased by more than 60%.
And that's not all! After raising €13.5 million in Series B in April 2020 , Andjaro was named "Cool Vendor" in the Gartner 2021 Report in Human Capital Management and "Solid Performer" in the Fosway 9-Grid matrix™ 2021 for Cloud HR. Real market recognitions that affirm their strong positioning and their purpose. ✅
Faced with strong growth, their main goal this year is around product innovation, with the goal of going global in sight for 2023!
In order to achieve all these challenges, they are looking for a Software Engineer that would join a small and autonomous team (5 people) in the cross-functional Makers department.
Joining Andjaro is above all becoming part of a human-oriented tech company, with more than 60 passionate employees who share the same values:
Do together to do better
You will grow if you learn from experience and feedback
Embrace obstacles, aim for the top
Always have good intentions and consider others for the benefit of all
Exchange with an open heart and mind
Tu evolución
Tu primer día
En 1 mes
You have completed your onboarding, and you have enjoyed finishing your first small tasks in pair with someone from the team.
Tus responsabilidades
Design and implement solutions that will deliver value for our customers, scale with significant traffic volume and be highly available.

Contribute to fostering a culture of inclusivity, collaboration and continuous improvement.
As a company that was conceived in France, their HQ is based in Paris, where a significant part of their team is based. They also have teams spread in other French cities and in Spain.
How do they work together? Easy question…
100% remotely.
With autonomy, day to day, but coordinating ideas and efforts with the team.
With great pros from different TECH cultures and experiences who communicate with each other in English.
Within ANDJARO, every team has its own delivery deadline, but every team use the same development process. They work in Scrum on sprints of 2 weeks.
Your scope will be working on data systems, some items in PHP (temp agencies' integration, external API, access rights) and travel time code.
You will belong to the "TARDIS" team, and mentored by Aleksandr.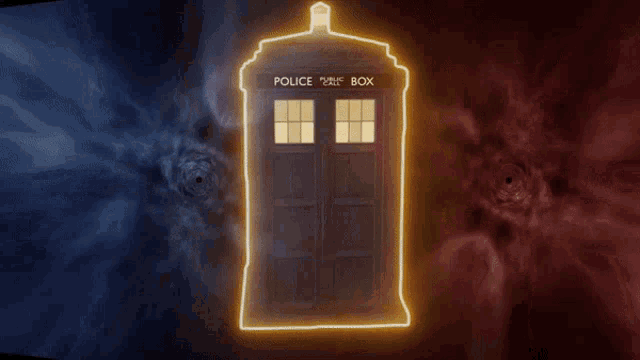 They have a flexible schedule and no on-calls. You will have to bear in mind the team you work with, but you will have autonomy and flexibility to adapt your working day to your personal life.
Día laborable
Jornada completa
This position is 100% remote, so as long as you are sure you have a good connection, it doesn't matter where you are working from!
Of course they like to meet up in order to celebrate special events: the Christmas party, the signature of a new client, or a corporate presentation. And you will be invited to take part in these celebrations, if you want to.
Before a company, ANDJARO is a team of people looking in the same direction. Moreover, they have a "doing well" culture & mindset far from the "doing fast'' whatever the cost. This may sound overselling but benevolence and active listening is part of their DNA. The "core" team is based in "Le marais" part of Paris which is located in the heart of the city
They're growing in Spain (in case you hadn't already worked that out after reading this offer😜). There's currently 15 people in the TECH team and around 7 employees in full remote from Spain, and they're counting on your experience in the team. Here's a little intro to some of them:
Aleksandr BELIAEV (SW Team Lead) started at ANDJARO amid the pandemic in 2020 as Senior SW Engineer from the start. He evolved as Team Lead then by showing abilities in mentoring people and leading projects. One of the first members of the Spanish team and his passions are technology, beers and resolving technical issues. 🍻
Dan BUNEA is a SW Team Lead that has contributed to a wide range of projects—desktop, mobile and web development—during his almost 3 years with ANDJARO. He cares deeply for people; always looking for how to help others be the best they can be. He is determined to enable Mobile app and mobile Web app to meet its targets, with a special focus on performance and scalability needs. 📱
Santiago Sanchez FERNANDEZ (SW Engineer) started at ANDJARO 1 year ago, working in Aleksandr's team (your team!). He sure loves technology and functional programming, but would never miss hiking or a trek in nature. 🌄
They're asking for someone curious who has experience working with development teams, understanding time constraints and dependencies with other departments. You have experience in distributed services, willing to share with others in a cross-functional TECH team of 15 people. Here are some of the requirements that you should meet:
You are curious about technology and product and you want to have an impact.
Solid foundations in SW engineering (data structures, design patterns, concurrent programming, testing, etc.).
You have significant experience in backend development.
You enjoy working hand in hand with other engineers to help them manage technical debt, plan refactors and improve their engineering practices.
·
BONUS POINTS FOR
Experience with PHP/Symfony.
A strong understanding of front-end development frameworks such as React or Angular.
Good knowledge of AWS and relational databases.
Experience or strong interest in functional programming (Elixir).
Tecnologías
No stack
Buscan profesionales que tengan los conocimientos necesarios para desempeñar las funciones del puesto, independientemente de la tecnología utilizada.
Estaría bien
Elixir

Básico

PHP

Intermedio

React

Intermedio

AWS

Intermedio
Otras habilidades
Innegociable
Capacidad de autogestión

Capacidad de escucha

Trabajo en equipo
Estaría bien
Aprendizaje Continuo
💸 5% Bonus above the salary
🏥 Health insurance
📡 100% remote working, and everything you need for working from home: any hardware, a second screen, a new keyboard, a MAC laptop,...
💰 30€/month to compensate for remote working.
🍔 Meal vouchers (9€ / day)
Although they're a French company, they will offer you a long term contract with a Spanish contract. And all the perks will be Spanish based.

They know that their process is a bit long, but they want to make the experience so good that anyone that has started the process have left before finishing it. It has 5 phases:

First talk with Romain, who will tell you everything about Andjaro
Operational interview with the CTO. You will talk about the day to day in the team and discuss their technological roadmap
First technical interview (2 hours) with Dan, the Team Lead. He will show a use case and the idea is see how you can improve it, and know how you try to solve problems
Second technical interview with Aleksander, the Technical Lead. (1,5 hours)
Last meeting, with the CEO. You will talk about the position and also about the evolution of the company.

Even for the French part of the team, the office is a perk. It will be open if you're spending some days in Paris, but they don't expect you to go regularly.

Of course, there are some special events like the Christmas party that you will be invited to go. But just if you want to…